PURE KERATIN on 6th Jun 2022
Caring for hair is pretty much the same as caring for your skin.
A successful hair care discipline includes cleansing, toning and conditioning routines done with sacred regularity.
The routine aims at getting rid of the excess oil and to exfoliate skin cells that block and smother hair follicles in your scalp. Emphasis, however, is laid on cleansing and toning routines.
Since your hair needs to be washed as often as it gets dirty and oily, a natural shampoo on a formulation of herbs is very effective.
It is important to massage hair and scalp. This is both for the well being of your hair as well as good hair growth.
For dry hair we strongly recommend scalp massaging with oil, while for oily hair massaging with toning lotion is suitable.
Using a soft brush, brushing is less harmful than combing. However, a firm brush can cause more damage to your hair than a comb would. Likewise, prolonged brushing also harms your hair a lot.
Back combing also spoils your hair. Besides, causing knotting that is tough to untangle, it ruffles the scales of the cuticles. In the same way, never comb or brush wet hair. This only causes further damage to the hair.
A good comb ought, necessarily, to have rounded and not sharp teeth. Nylon brushes with spiky ends can also damage your hair.
Then again, do you ever feel like covering your hair with a big frumpy hat? In that case, here are a few steps that are sure to make your hair shine and glisten. All, without the weigh down and a tip for in between coloring.
In between coloring, hairsprays your roots, then apply light eye-shadow to it; it works.
Don't make the mistake of washing your hair daily. If you do, stop; it will pay off.
While washing, shampoo twice in a row, then condition your hair. You will notice it get fuller and bouncier than before.
Brush your hair from the bottom tips moving upward towards the roots. Brush in downward strokes, as this will remove split ends leaving your hair healthier.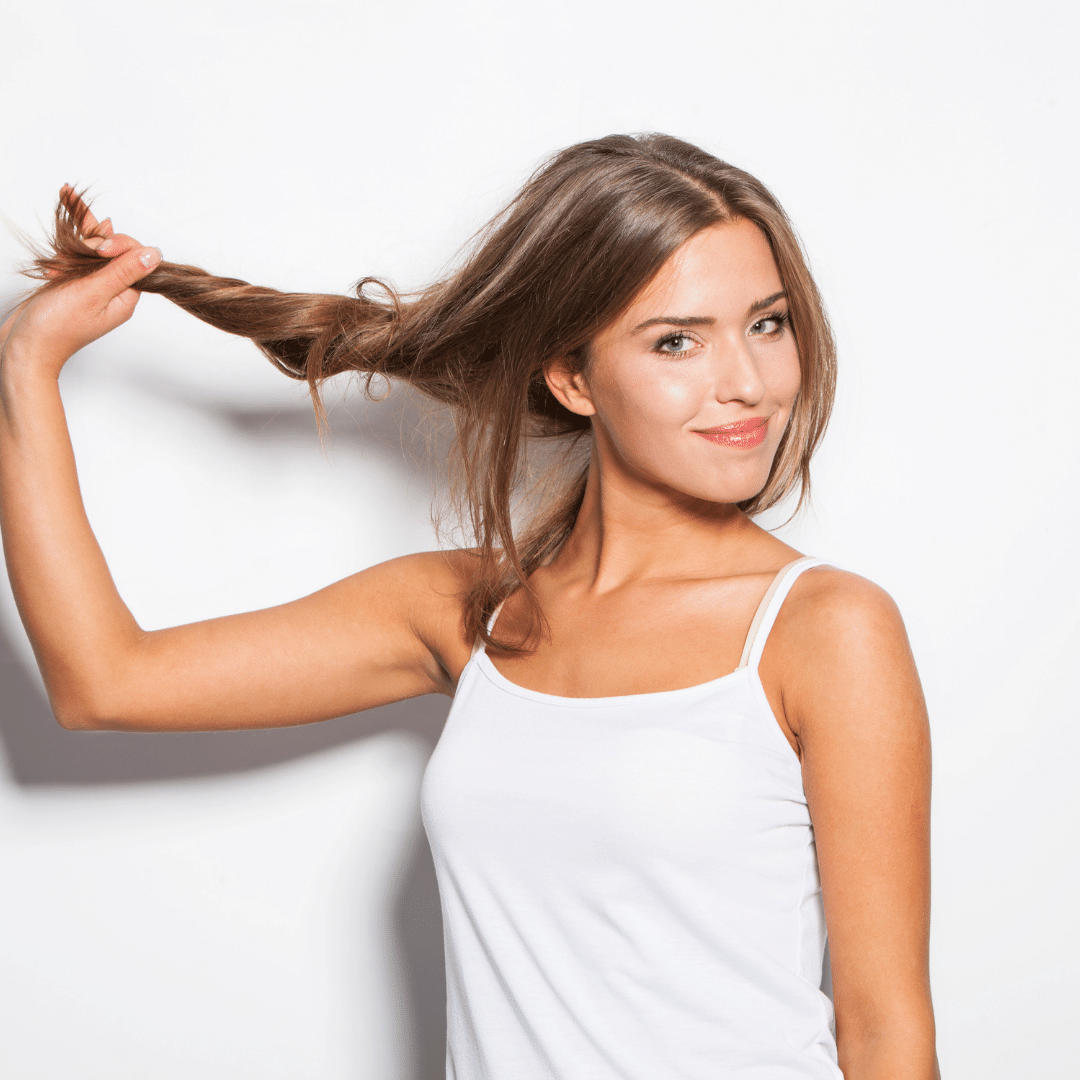 Hair Care Checklist
Caring for your hair will be much simpler if you have got the right products for your particular hair type as well as styling equipment that really performs.
Here's a checklist to follow:
1- Shampoo
A good shampoo is the number one item, or better still, make it several good shampoos. Although manufacturers insist that you don't need to switch shampoos (at least not away from their brand), as the weather and the condition of your hair changes, you may certainly want to change from brand to brand.
The best shampoo is not the most expensive, the one with the normal PH or the most enchanting scent. It's the one that works best on your hair. Ask friends or your hairdresser for recommendations and don't be afraid to try new products to find those that work best for you.
If you're dealing with thinning hair, we have this shampoo formula that intensely nourishes and provides hair nutrition from within.
https://pure-keratin.com/hair-thickening-shampoo-for-thinning-hair-2-85-fl-oz-100ml/

How often wash hair?
When you have found it, decide just how often your hair must be washed to look its best. If your hair needs everyday care, don't try to get by with washing it every other day.
No matter how good the cut or how pretty the style, your hair can't look its best if it isn't clean, fluffy and manageable. (If you do have to shampoo frequently, keep the style as simple as possible so you don't feel as though you're spending all your free time on your hair)
2- Conditioner
Hair that's washed frequently, permed or coloured, or regularly exposed to heated hair appliances, will probably need a conditioner.
Choose an instant liquid conditioner to apply after each shampoo. Once a month, treat your hair and scalp to a deep conditioning treatment for extra nourishment. If your hair is damaged, use the deep conditioner more often, say, two or three times a month.
Also remember that if the hair is really damaged a conditioner cannot cure it, only make it look and feel better. To achieve a head of healthy hair, you've got to cut off the damaged parts and start all over again.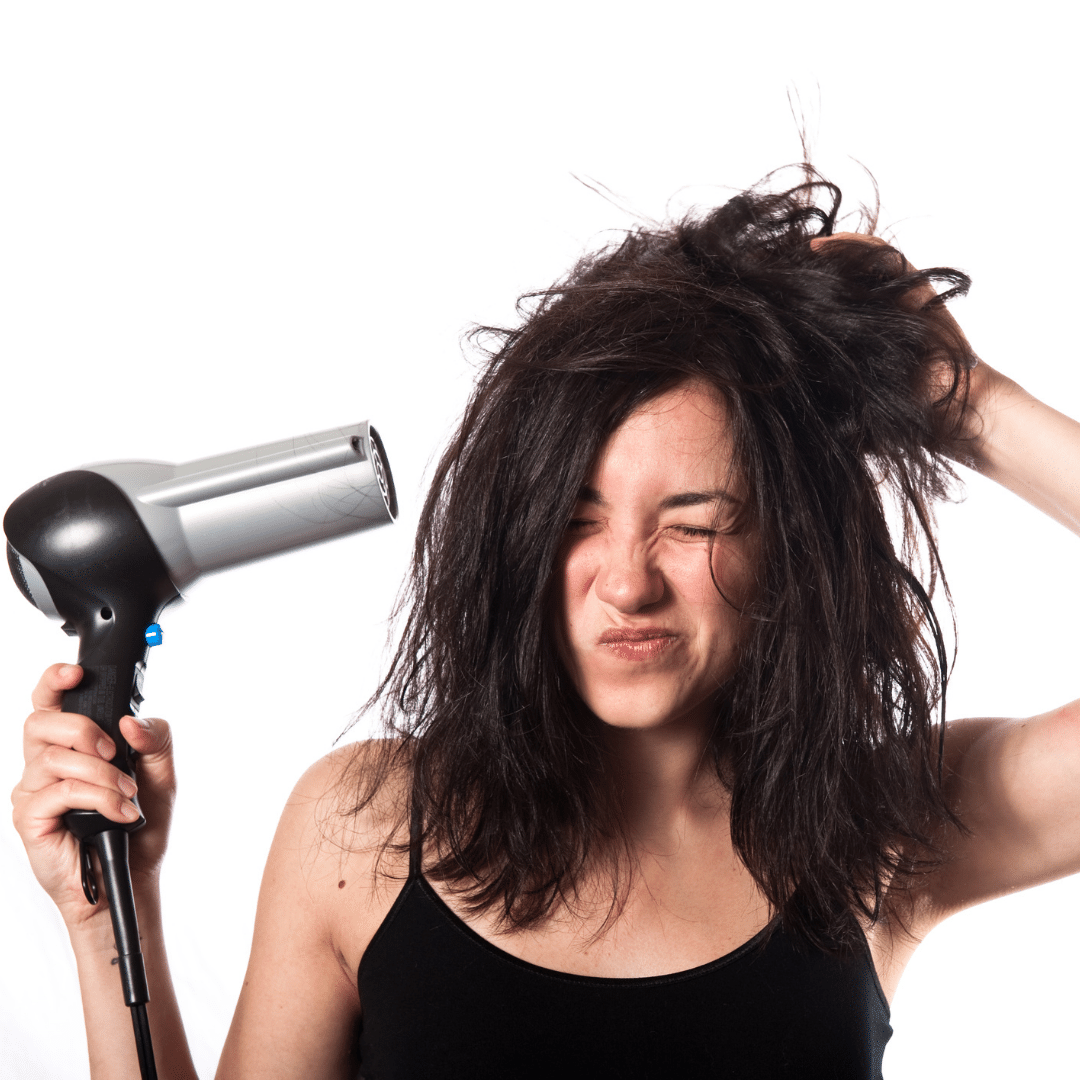 3- Blow -Dryer
These come in all sizes and wattages, some with the styling equipment, some solo. The one that's best for you is the one you find easiest to use with good results. (If you must travel for your job, invest in a small blow-dryer that's easy to pack).
4- Curling Iron
It is rather time-consuming to create a complete style with a curling iron but this appliance is great for touchups or a few quick curls. You might keep a portable curling iron ready in your purse or desk drawer for reviving a wilted hairstyle.
5- Brushes and Combs
For just plain brushing, choose a brush with natural bristles or one with heavy plastic bristles embedded in a rubber cushion. If you like nylon bristles, be sure you check-to-see that the tips are rounded. Any bristles cut straight across can tear your hair.
When you blow-dry your hair, you will want a round, natural-bristles brush. These come in several sizes - the larger brushes create a fuller, looser style; smaller ones are best for a tighter, curlier look.
The easiest comb to use is one with a handle or "Tail". Pocket combs work only for very short hair.
Setting Tools - If electric appliances don't do the job for your hair, you do have other options. Rollers, either the foam kind or hard plastic ones, will give you a full, fluffy style. Stay away from brush rollers or rollers secured with hair picks as they both tend to break hair. Bobby pins or clips can be used for pin curls which produce effects, ranging from deep waves to fine ripples.
Setting Aids - If you do set your hair with rollers or pin curls, save time with setting gels and lotions. You can put more hair on each roller, if you take advantage of these setting aids and your style will also last longer. After the comb-out, hair spray will help to hold the line of your style but be careful not to overspray.
6- choosing a hairdresser
A good hairdresser is just as vital to pretty hair as the right hair-care equipment and the ideal style.
However, a good hairdresser is hard to find. Here are some tips to help you in your search.
Your hairdresser should give you a style that fits both your hair-type and your lifestyle. If you spend a great deal of time outdoors, on the job or off, you don't want a hairstyle that must be constantly protected from the weather elements.
The same goes if you live in a damp or windy climate. Don't let anyone talk you into a difficult style.
You must be able to manage your hair yourself between visits to the salon. Does your style look good only after it's been professionally done? Then it may be time to find a new hairdresser who's a better stylist.
The cut should grow out gracefully, too. If it is scruffy and scraggy by the third week, the cut wasn't good to begin with. Even hair that grows rapidly should look good for about five to six weeks.
One of the best ways to find a good hairdresser is through word of mouth. (Trial and error works but the errors can be very trying). So ask friends, neighbors, co-workers, even strangers whose hair-dos you like, for the name of their hairdresser. It's detective work that should payoff.
7- Hair Accessories
Try plain barrettes or small hair combs to rescue a fallen style.
If hair is longer, you can sweep it back with a coated band. Have a ready supply of these in your make-up bag or desk drawer for when your hair-or the weather-has an off day.