PURE KERATIN on 22nd Sep 2021
They say hair is one's crowning glory. That's true. According to the American Hair Loss Association, there are up to 40 percent of women in America who suffer from hair loss.
This may not necessarily mean a cause of alarm or a sign of serious medical condition, unless diagnosed; hair loss may affect your self-esteem and overall confidence.
Don't worry. There are home remedies for hair growth, which are available to you.
The best part is these home remedies for faster hair growth are easy to use and readily available. Read on to find out what these hair regrowth remedies are and how to use them.
17 QUICK AND EASY HOME REMEDIES FOR HAIR GROWTH
1. Make Your Hair Grow with the Help of Eggs
It turns out that eggs are more than just a staple food for breakfast. If you need help in growing hair, then eggs might do the trick.
The hair's composition is 70 percent keratin protein. Being a good source of protein, eggs rebuild damaged hair by filling the weak spots in your hair strands. This could temporarily strengthen your hair and with constant use, helps you maintain a stronger one to boost hair growth.
Here's how to use eggs to help your hair grow:
Combine one egg and one tablespoon of olive oil. Mix well.
Wash your hair with shampoo then squeeze the excess water.
Apply the egg mixture on your hair starting from scalp to the ends of hair strands.
Cover your hair with a shower cap for 10 to 20 minutes.
Rinse then condition your hair after.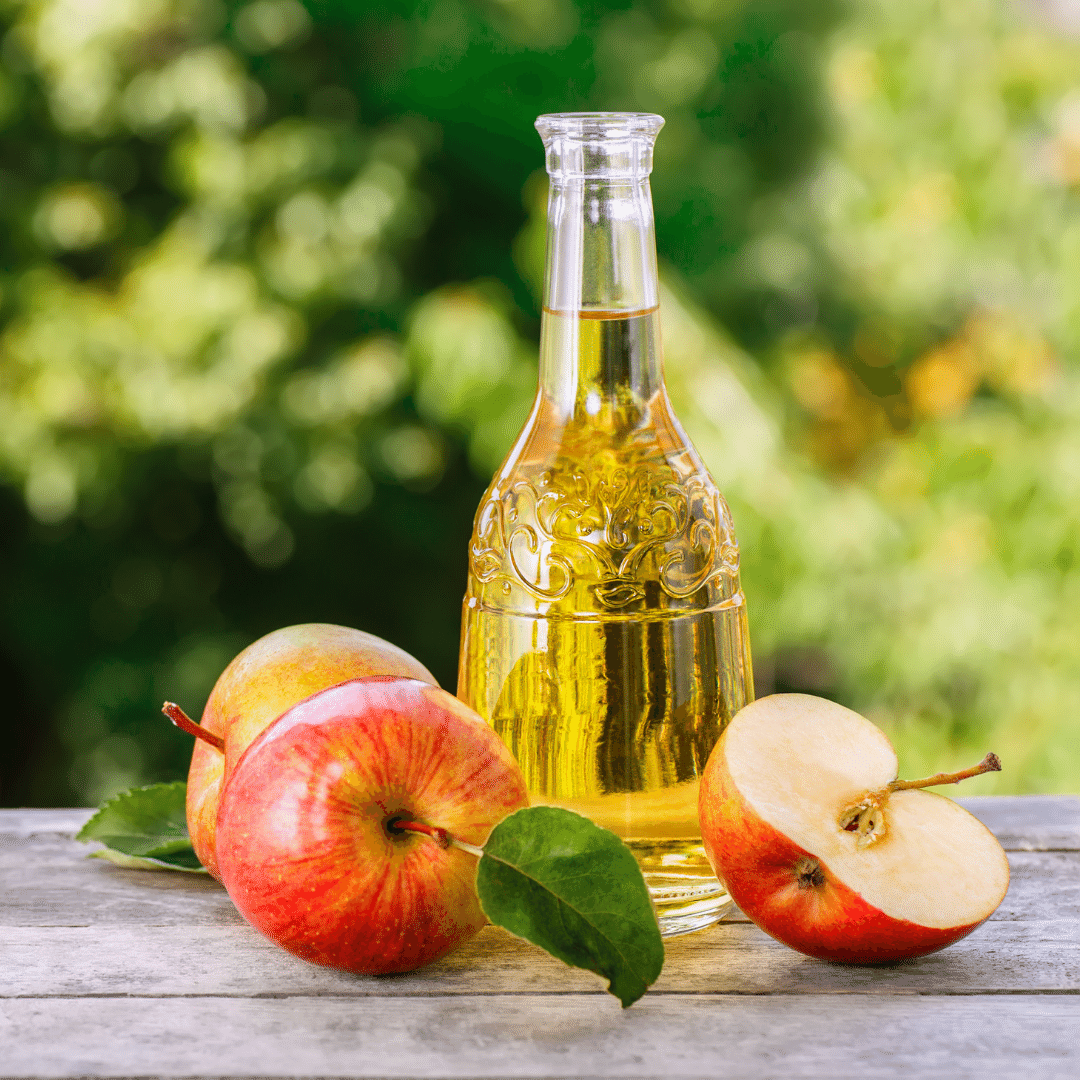 2. Apple Cider Vinegar: One of the Home Remedies for Hair Growth that Is Worth Trying
Here is another reason why you should have apple cider vinegar or ACV on hand: it is an effective solution for natural hair growth.
Apple cider vinegar is high in acetic acid, which helps balance your hair and sebum's pH levels, and prevent fungal and bacterial growth.
Aside from this, the antibacterial and antifungal properties kill bacteria and other unwanted substances that could lead to dandruff and hair loss.
It also prevents product buildup left by shampoo, gels and sprays, which could contribute to dull, lifeless hair. If you are looking for a product that detangles your hair, reduce frizz, and add some shine to it, ACV can do the trick.
Check out the instructions below to find out how you can use ACV on your hair:
Mix one cup of water and three tablespoons of apple cider vinegar.
After shampooing your hair, pour the ACV mixture on your scalp and massage it gently, all the way down to the roots. This helps stimulate hair growth and circulation.
Wash your hair after two minutes.
3. Say Yes to Aloe Vera, One of the Natural Remedies for Hair Growth
When it comes to keeping your hair healthy, aloe vera will always be part of the list.
You know that hair is composed of protein called keratin. This follows that when you need to grow your hair, you need to boost protein supply inside your body – and aloe vera can help you with that.
Aloe vera is rich in amino acids and protein, which are both essential for hair growth. It also nourishes and protects your skin against further damage while keeping it healthy and shining. This is because it balances the pH level of your hair, locks the moisture to keep it hydrated, and effectively detangles your hair so you can comb it easily.
The simplest way to use aloe vera for hair is to massage the gel on your scalp and let it stay for 10 minutes. Rinse it with shampoo after. Make sure to do this regularly to promote hair growth.
This is just the start. Keep reading to find out the other natural remedies for hair to keep them growing.
4. Argan Oil: One of the Best Home Remedies for Faster Hair Growth
You will read tons of home remedies for hair growth and thickness. Still, one ingredient will always make it on the list: argan oil.
This liquid gold from Morocco not only stops hair loss but also promotes new hair growth and keeps your hair healthy from root to tip.
That's not all. Hair loss can also be a precursor for various scalp conditions like dandruff, psoriasis, dermatitis, or dry or excessively oily scalp. Through argan oil, you will be able to address any of these scalp conditions; hence prevent or minimize hair loss.
Make sure to follow this procedure when using argan oil:
Start by exfoliating your scalp to unblock each hair follicle and make it easier for the oil to go deep.
After exfoliating, massage few drops of argan oil into your scalp. Do this gently and in circular motion.
Continuously massage your scalp for 15 minutes to allow the oil's nutrients to go deeper into your hair follicles.
Do this three times a week to reduce hair loss.
In case you are wondering, argan oil is also one of the home remedies for hair growth for men. You can also try Pure Keratin Argan Oil to boost hair re-growth.
5. Say Yes to Vitamin E to Make Your Hair Grow Easily
You heard how vitamin E can help in keeping your skin healthy. Did you know that you can also use this ingredient to make your hair grow?
Vitamin E oil contains antioxidants that fights free radicals and prevent unwanted substances that could contribute to hair loss. It also increases oxygen in your body, thereby improving blood circulation in your scalp.
Check out natural or health food stores for vitamin E oil. Once you have your supply, massage your scalp using vitamin E oil then let it stay overnight. Rinse with mild shampoo the following day for a healthier, shinier hair.
6. Maximize Used Green Tea Bags to Grow Your Hair
You often drink green to help you lose weight and at the same time, keep you hydrated. What do you do with the used green tea bags?
Here is another solution for used tea bags: it could help prevent hair loss.
Green tea is one of the excellent sources of antioxidants, which helps boost hair growth and prevent further loss of hair.
Simply apply the warm green tea bags over your scalp and let it stay on your head for one hour. Rinse your hair with cool water after.
7. Treat Your Hair and Keep It Growing with Rosemary Oil
There is no doubt that rosemary adds flavor to your dish. Plus, the scent of this herb can be so inviting, you can't help but eat. Apparently, rosemary could do more than just the extra aroma and flavor on your favorite dish.
Rosemary has antioxidant properties that strengthens your roots, gets rid of dandruff, and boost hair growth. It also increases circulation in your scalp and unclogs blocked hair follicles that stunt hair regrowth. In case you want a darker hair without resorting to chemical hair coloring, then this herb can also do the trick.
Rosemary for Natural Hair Growth
Here's how to treat your hair with rosemary essential oil:
Mix two drops of rosemary essential oil and two tablespoons of your preferred base oil like olive, avocado, coconut, jojoba, or almond oil.
Apply the mixture on your hair and massage it gently on your scalp.
Let it stay for 30 minutes then shampoo your hair afterwards.
To rinse your hair, boil three rosemary sprigs or a handful of herbs in two cups of water for five minutes.
Do this three times a week and you will say hello to beautiful hair. In fact, this is among the best Indian home remedies for hair growth and definitely worth trying.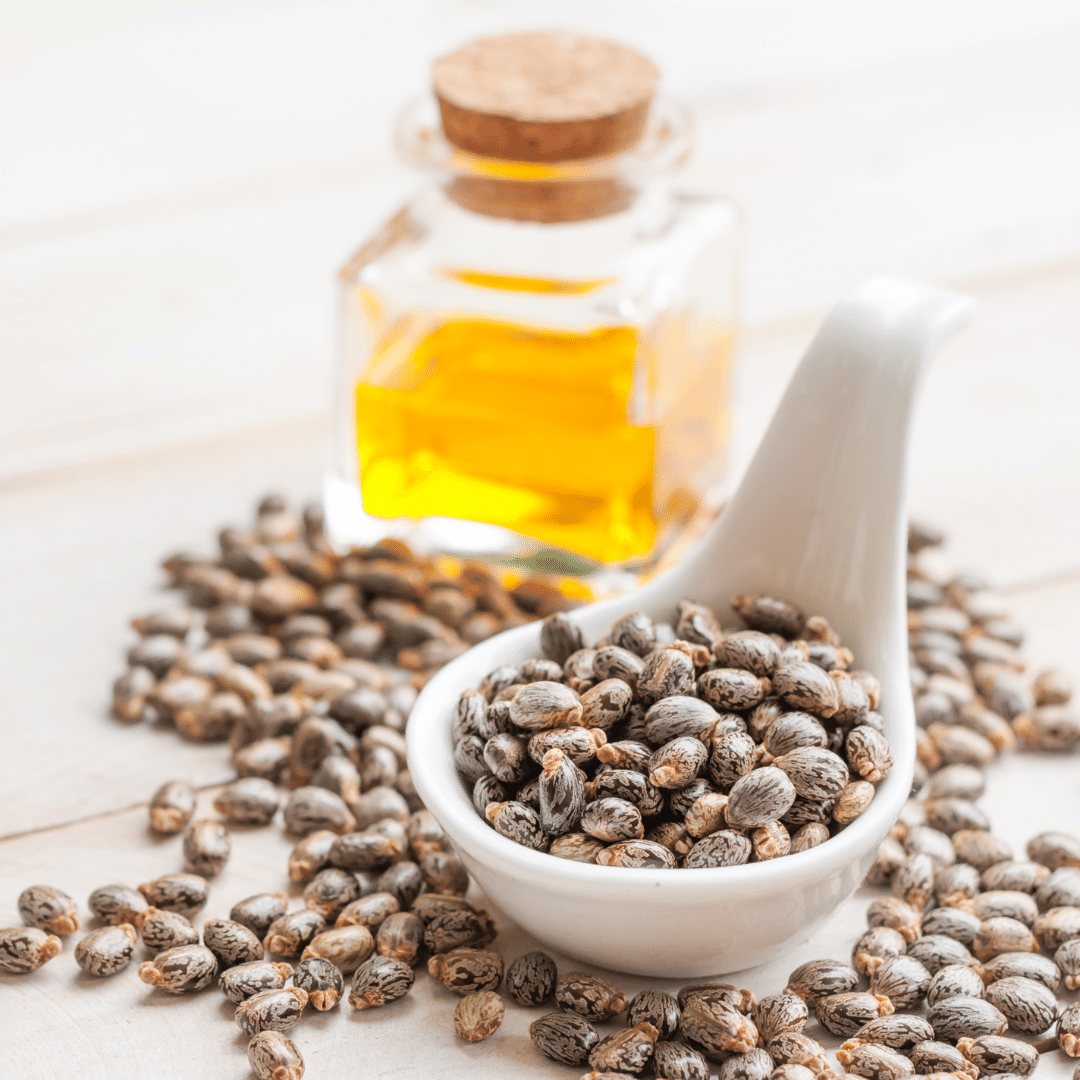 8. Boost Your Chances of Growing Hair with the Help of Castor Oil
Have you considered castor oil for your hair? If not, then now is the time to give it a try.
Castor oil is rich in omega-9 fatty acids and vitamin E that encourages hair re-growth.
At the same time, it is capable of moisturizing your hair while preventing frizz, adding volume and fighting scalp infections.
The drill is simple.
Mix castor oil with your preferred base oil in equal amounts, and then rub it on your scalp. Massage the oil mixture and let it stay for 30 to 45 minutes.
Thereafter, rinse your hair and apply your preferred shampoo.
In case you want something more effective, mix an ounce of castor oil with four drops of rosemary essential oil.
9. Don't Be Afraid, Indian Gooseberry Will Ensure Good Hair Day
There are many ingredients available to help you prevent hair loss. One of the most effective Indian home remedies for hair growth is Indian gooseberry or amla.
A popular Ayurveda remedy, Indian gooseberry strengthens your hair follicles to stimulate hair growth and prevent split ends and hair breakage. It is also loaded with vitamin C and other antioxidants, which is ideal for growing your hair. It is also one of the home remedies for black hair growth because of its ability to improve your hair's pigmentation.
All you have to do is to mix two teaspoons of Indian gooseberry juice with two teaspoons of lime juice. Apply this mixture on your scalp and let it stay for two hours before you rinse with warm water.
Do you still have room for more? There are more home remedies for hair growth that are worth trying, so make sure you read until the end.
10. Garlic: A Surprising Remedy for Natural Hair Growth
Who would've thought that this staple kitchen ingredient can help you grow your hair? It's all because of allicin.
Garlic contains high level of allicin, which helps control hair fall and effective in treating hair loss. It also contains selenium, which works well with vitamin E to improve your hair's health. More importantly, garlic helps boost circulation in your scalp to encourage hair growth and regeneration.
How can you enjoy these benefits? Try this:
Boil eight cloves of crushed garlic with one-fourth cup of olive oil.
Once cool enough, apply the mixture on the roots of your hair follicles.
Let it stay on your hair to allow garlic's nutrients to sip through.
Don't forget to do this three times a week, and you will see a difference in your hair.
11. You Can Never Go Wrong with Lemon Juice
When it comes to natural solutions, lemon juice will always have a special place in the list – and the reasons are obvious.
Lemon is an excellent source of nutrients such as vitamin B, vitamin C, antioxidants, and folic acid – ingredients that are crucial in growing hair. It also stimulates blood circulation in your scalp, fight dandruff, and prevent hair loss, thereby giving you smooth and shiny hair.
Here's how to use lemon oil on your hair:
Mix one tablespoon each of lemon juice and coconut oil.
Apply the mixture evenly on your scalp, massaging it from root to tip.
After one hour, wash your hair using mild shampoo.
Do this once a week for best results.
Who said lemon juice is only for your skin issues? Go ahead, try this, and see the difference.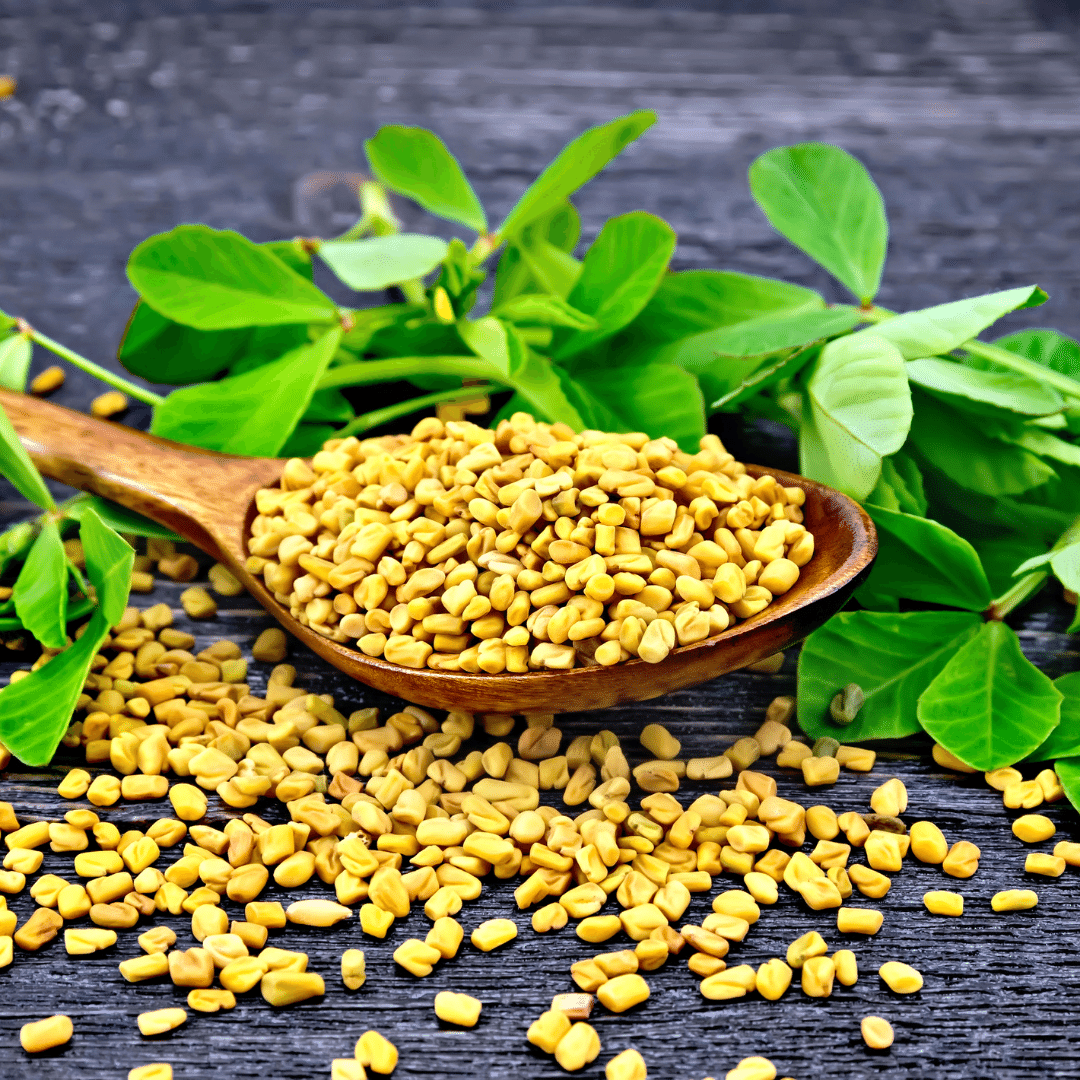 12. Fenugreek: Another Kitchen Spice that Works for Your Hair
You might associate fenugreek with enhancement pills. Believe it or not, this ingredient can do more than what's for down there.
How can fenugreek help you get longer hair?
Fenugreek is an excellent source of protein that could encourage hair growth. Lecithin, one of its main components, strengthens and moisturizes your hair and one of the natural ways to treat dandruff.
Here's what you should do to enjoy these hair benefits:
Soak one cup of fenugreek seeds overnight.
Mash the seeds the following morning until it turns into paste.
Apply coconut oil on your hair and followed by the fenugreek paste.
Make sure that your hair is covered by oil and fenugreek paste from root to tip.
Leave it on for an hour then rinse with water and your preferred shampoo.
For best results, do this three to four times a week.
13. Give Your Hair a Good Massage and Hot Oil Treatment
Have you noticed anything common among these natural remedies for hair growth? Aside from using natural treatments, all of them require a good massage to make the treatment more effective.
What's the reason behind this?
Massaging your scalp improves circulation in the area, thereby stimulating hair growth. Simply rub your fingers on your scalp five minutes everyday and this could already make a difference. Make sure to massage your scalp in circular motion, knead them occasionally, and apply gentle pressure to open up blood vessels and improve blood flow.
If you want added benefits, then combine massage with hot oil treatment one to two times a week. Don't forget to heat the oil to make it easier for its nutrients to penetrate to your hair shaft.
14. Coconut Milk: Another Alternative to Make Your Hair Grow
You know that coconut oil is one of the best oils and could even help you in keeping your hair in its best state. Did you know that its milk variant could also offer the same benefits?
Coconut milk contains essential nutrients such as vitamins B, C, and E, selenium, iron, calcium, and magnesium – essential nutrients that promotes hair growth. It also keeps your hair nourished and prevents hair loss.
You can always drink coconut milk and add this in your daily routine. On the other hand, you can try these techniques:
Massage your scalp with coconut milk and let it stay for 30 minutes. Rinse with lukewarm water. Do this four times a month.
Combine coconut milk with olive oil, avocado pulp, and a drop or two of honey to make a nourishing hair mask. Apply on your hair and massage the mixture before wrapping your hair with a shower cap for 30 minutes. Rinse with lukewarm water.
Mix one-fourth cup each of coconut milk, aloe vera gel, and wheat germ oil to encourage hair growth. Massage the mixture on your hair and make sure that every strand is covered, starting from roots to tip.
15. From Juicer to Strainer: Beetroot Juice to Make Your Hair Grow Faster
Admit it. When it comes to growing your hair, beetroot is often the last one in your list. After all, there are other techniques available, with ingredients within your reach. Apparently, beetroot juice could do so much for your hair.
You might ask how.
Beetroot juice is rich in various nutrients like protein, iron, vitamin C, carotenoids, potassium, silica and phosphorus. This could facilitate hair growth and prevent losing hair from knocking at your door. You can even combine this with other natural ingredients like cucumber and carrots, blend them, and then drink the juice.
Do this regularly and you will notice a difference in your hair. Finally, you can see stronger, healthier, and shinier locks.
16. Excuse the Smell and Try Onions on Your Hair
This may not be the most appealing home remedies for faster hair growth. Believe it or not, onions can brings tons of benefits for your hair and make sure that you have the best looking locks.
What exactly can onion do to make your hair grow?
Onion contains sulphur, a component capable of boosting collagen tissues to promote and facilitate hair growth. Just like garlic, onions can also be powerful natural remedy to keep your hair growing healthy and minimizing hair loss.
Here's how to use it:
Grate two to three onions to help you extract the juice easily.
Once extracted, apply the juice on your scalp.
Let it stay on your hair for 30 minutes.
Wash your hair afterwards with mild shampoo.
Do this once every week to make sure hair loss won't be an issue. Don't worry too much about the smell. Just think of the benefits it could give you and you are good to go.
17. Try Potato Juice on Your Hair – and Say Hello to Longer, Healthier Locks
Finally, there is another way to use potatoes aside from frying and turning them into the world's favorite side dish: mashed potatoes.
Potatoes are rich in nutrients like vitamins A, B and C, iron, potassium, calcium, and phosphorus. These ingredients are what your hair needs to ensure hair regrowth and avoid hair fall and hair loss. They also help rejuvenate your hair by strengthening it from root to tip.
Here's how you can maximize the benefits of potato juice:
Extract the juice from potato until you are able to collect one-half cup.
Add one teaspoon of honey, one egg yolk, and a bit of water. Mix well.
Apply the mixture on your damp hair and leave it for 30 minutes.
Wash it off with mild shampoo.
If you are able to do this once a week, you will be able to strengthen your hair and keep it rejuvenated. You can finally say goodbye to weak and brittle hair, too.
The Most Important Tip to Remember
All of the techniques you learned could definitely make a difference in your crowning glory. Still, here is something you need to remember: be patient.
Despite its good intentions and impressive hair growth properties, it will take some time before you see the results.
Be patient and be consistent and these home remedies for hair growth will definitely help you bring back your hair's glory days.